Most advertisements about air purifiers are catchy. Advertisers paint an attractive picture of how units can change your life and make you feel better by giving you every good review you want for a product. But are air purifiers a waste of money?
While most of the reviews are good, air purifiers can significantly improve your life. Therefore, if you are asking, "are air purifiers a waste of money?" we got you covered. We will run you through ideas and factors that might help answer this important question.
Numerous pollutants are floating around the air in your home. These include dust, pollen, dander, smoke, and VOCs, which can trigger allergies and other health complications. But you have to choose an air purifier that has the capacity and power for your space.
So, let us look at how air purifiers work and the factors you should check to get an air purifier worth your money.
How Do Air Purifiers Work?
Air purifiers work differently from diffusers and humidifiers. Instead of adding particles, air purifiers remove airborne toxins and sanitize the air.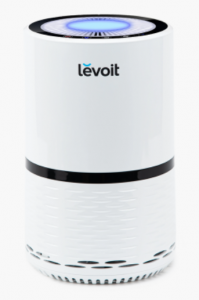 The cleaning functionality of an air purifier depends on the type you choose. Some air purifiers filter and sanitize the air, while others neutralize allergens in the air without the conventional filtration process.
Air purifiers with a filter mechanism have a fan that draws air in through a filter or multiple layers of filters. As the air moves through the filters, airborne particles and allergens are trapped while the clean air is circulated into your room.
Most air filters are made of carbonated papers, fibreglass, or meshes that require cleaning or replacement over time. Note that not all filters are washable. If yours are washable, check out our article on how to clean your air purifier filters for more information.
Other options are the UV-C air purifiers and negative ion emitting air purifiers (ionizers). The two types of air purifiers also capture allergens and bacteria in the air. However, some models release ozone which can cause breathing difficulties and allergies for people with respiratory problems.
Advantages of an Air Purifier
If you want to know whether air purifiers are a waste of money or not, you need to look at the merits of owning one. Overall, there are just a handful of negatives but a bucket-load of pros. And that should keep your fears at bay.
What will you gain by buying an air purifier for your home or office?
1.      Relieves respiratory allergies
People with breathing problems can easily be irritated by polluted air. Pollutants such as pollen, dust, smoke, dander, dust mites, and VOCs can easily irritate you. The design of air purifiers is efficient in keeping your indoor air free of allergens that can cause breathing difficulties.
2.      Eliminates unpleasant odours
Odours are common in every household. Volatile organic compounds (VOCs) such are aerosols, perfumes, air fresheners, and kitchen smoke can cause nausea and breathing irritations. So, an air purifier will be a life changer as it absorbs all the smell, making the air in your home fresh and healthy.
3.      Improves sleep
Indoor allergens trigger breathing problems. With breathing problems, it is tough to get adequate sleep. Consequently, it would be best if you get an air purifier as it provides clean air for better sleep.
Also, some air purifiers produce pink noise at low fan speeds. Pink noise is known to improve sleep by up to 25 percent.
4.      Sanitizes the air
Diseases such as the common cold and flu are caused by germs floating around your home. And when one person in your home gets an airborne disease, they are likely to infect everyone else. But with an air purifier, you safeguard your family from airborne diseases as it eliminates germs from the air.
5.      Air purifiers are good for pets
If you are a pet lover, you should get an air purifier. Pets shed fur, and dander, and also produce odours that can trigger allergies and asthma attacks. A HEPA air purifier is the best one for you as it captures allergens from pets to provide you with a healthy environment.
Factors to Consider When Buying an Air Purifier
Now that you know the benefits of an air purifier, you must know the factors you should consider when selecting one. If you are planning on getting one, check out the guide we have compiled for you.
Go for the best filtration system
When selecting an air purifier, you should check the purification system. We recommend that you buy one with a HEPA or True HEPA filter as they are the most effective in cleaning air pollutants and airborne germs.
If you have breathing problems, you should avoid buying ionizers and UV-C air purifiers as they can cause irritations.
How big are your rooms?
Each air purifier on the market has a recommended room size within which the performance will be optimal. So, ensure that you buy one that is perfect for your room. For even better results, get one which is meant for a bigger room than yours.
Check ACH and CADR ratings
ACH (air changes per hour) is the measurement of an air purifier's efficiency. ACH defines the number of times your unit recirculates polluted air (after cleaning) within a specific room area. If an air purifier has a high ACH, the air freshening is better.
Also, go for one with a high CADR rating. CADR (clean air delivery rate) shows the volume of pollutants eliminated in cubic feet per minute (CFM).
Consider energy consumption and noise level
If you buy an air purifier with a high noise level, you will be more uncomfortable, limiting you to operating it only daily. Therefore, you should select an air purifier with less than 40-50 decibels.
Also, you should pick a purifier with significantly low energy consumption. Check if your preferred model has an Energy Star sticker or rating in the product description.
Smart features
These days, most air purifiers come with smart features. Smart features allow the purifiers to automatically monitor the air quality in your home, set a time, and connect to Wi-Fi. The Wi-Fi feature allows you to control the purifier from a distance via an app, Alexa, or Google Assistant.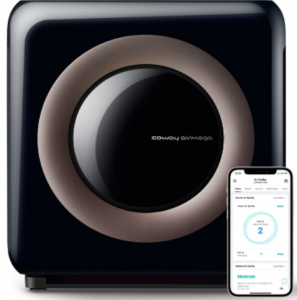 Certifications and warranty
An air purifier with certifications is more valuable and trustworthy. You should check if an air purifier has AAFA, CARB, AHAM, UL, and Energy Star certifications. Further, a purifier with a 1 to 2 years warranty assures you value for your money.
Air Purifier Maintenance
Once you buy an air purifier, it is essential to take care of it. You need to check the cleaning manual and replace or wash the filters on time. The filters need to be cleaned regularly and replaced as per the manufacturer's recommendations.
Also, any complicated fault should be referred to the manufacturer (if under warranty) or a qualified professional.
Conclusion
Are air purifiers a waste of money? No, they are not. Air purifiers eliminate pollutants that can affect your health and comfort.
Also, getting an air purifier does not cost much money. There is always an air purifier for everybody – some air purifiers cost less than 100 dollars. So, buying one is an excellent investment for your home or workplace and you don't need to break the bank.
When selecting an air purifier, remember to highlight the elements you are looking for. Always select a purifier with high efficiency and one that is powerful enough for the size of your home. Finally, if you have allergies, avoid ionizers and UV-C air purifiers as they may worsen the situation.